How to save TikTok video on phone?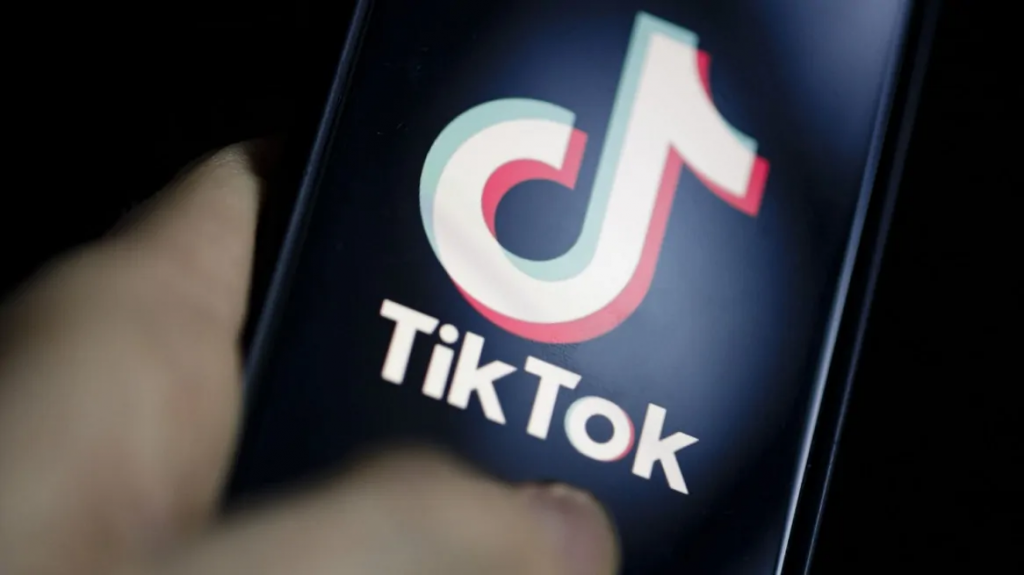 This article shows you how to save a TikTok video to your phone. TikTok is a popular app where users can create and share short videos. One of the nice things about the app is that you can easily save your own videos or videos from other accounts to your phone. However, it's possible for some users to block others from saving their videos. In those cases, there is a popular third-party app that allows you to download and save TikTok videos.
If you are wondering how to save TikTok videos to your gallery, look no further. Here are the two widely used methods to save TikTok videos.
Method 1: Save TikTok Video by the TikTok App Itself
Method 2: Save TikTok Video Online
Method 1: Save TikTok Video by the TikTok App Itself
Unlike other apps, TikTok is well aware of our wants and likes. Since we youngsters are the obsessive kind, we love to rewatch our favorite videos countless times until we get bored or move on to the next. Hence TikTok has an in-built option to save TikTok videos to any device, be it a Smartphone or a PC. Better yet, you don't even need to own a TikTok account to save videos. Just install the app and follow these steps. Easy peasy.
1. Once installed, launch TikTok.
2. Press the arrow icon('share to' button) on the bottom right.
4. Voila! Your video will be downloaded to your device within seconds.
Tips:TikTok also lets you instantly share the video on Facebook, Instagram, or Whatsapp with a single click
TikTok's hassle-free option will save you a lot of time. You can keep on scrolling and clicking saves to download loads of videos without having to switch from app to app. And it's easier than it sounds—time to quench your video thirst.
Method 2: Save TikTok Video By TikFast
In addition to the saving method provided by the TikTok App itself, we can also use the video saving tool (TikFast - Save TikTok without watermark) to download. So, there is already a convenient way to save the app, why do we still use this tool? There are several reasons:
Save Tiktok video without watermark
No need to download the app. Only the URL of the video is required.
No need to register or install a downloader.
The platform offers free and unlimited downloads.
Save TikTok videos to any device like PC, Android, iOS or tablet.
In this way, video producers and video handlers can use this tool to download watermark-free videos, and then publish their own videos after secondary creation. So, how to use this tool? Let's introduce the steps to use it.
1. Select the video you like from the app, click the share button, and select 'Copy link' from the popup.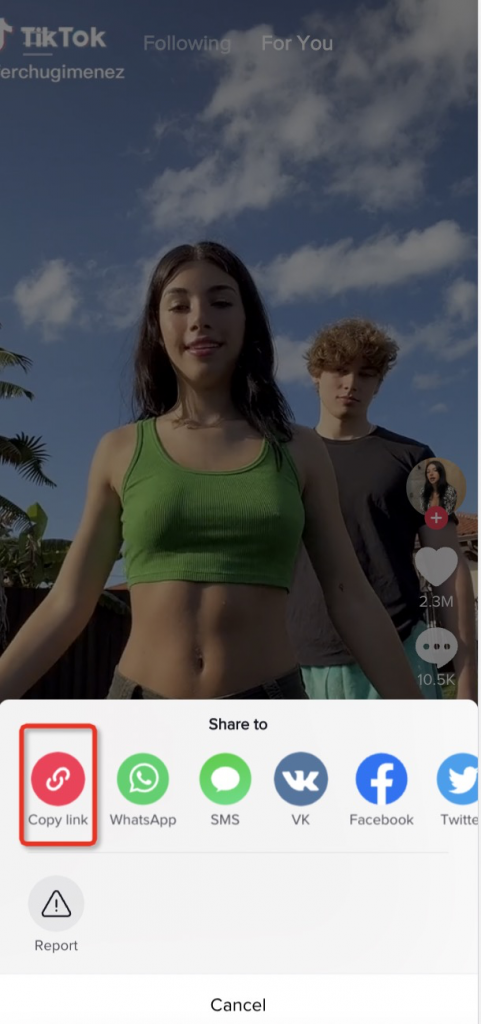 2. Open 'tikfast.net' in the browser.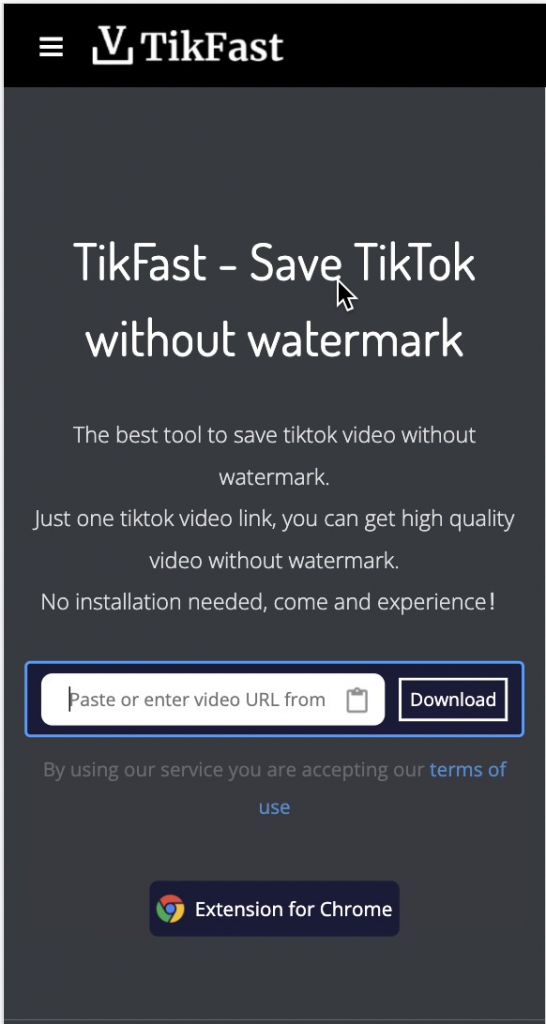 3. Paste the URL into the textbox, and click the download button. A drop-down menu will appear with different options.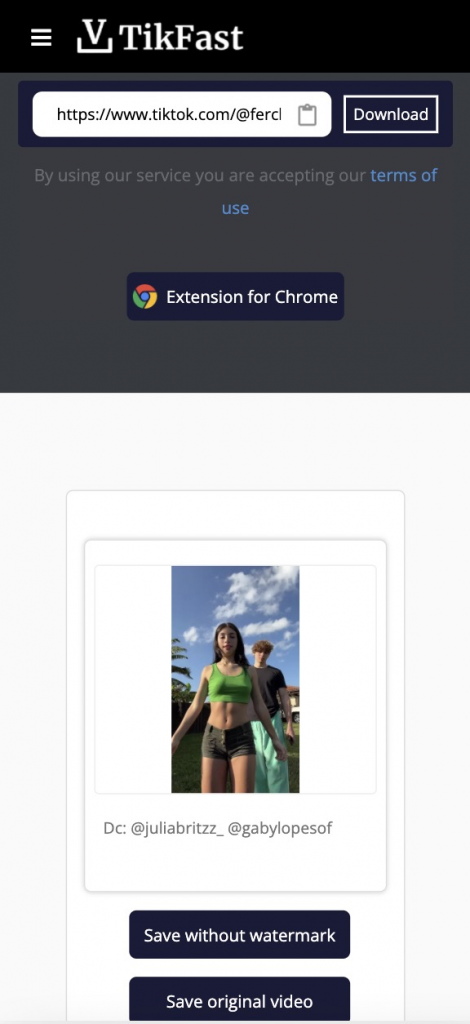 4. Choose the way you want to download. The video will be saved to your gallery within seconds. Easy peasy.
Conclusion
There you go. Now you are well aware of how to save TikTok videos to your gallery. Say goodbye to days of worry when you feared losing your favorite videos. They can now rest safe and sound in your gallery to be watched whenever you like. No matter which method you use to save the videos, it will only take a couple of minutes, and bam! Saved.